Newsletter Artist Collective SCHAUM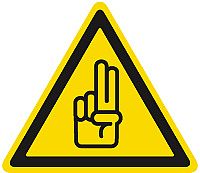 SCHAUM – ISO7010 / W030, 2014.
EU-Datenschutzverordnung //
EU General Data Protection Regulation
Sie haben in der Vergangenheit Einladungen zu Veranstaltungen der Künstlergruppe SCHAUM erhalten. In den kommenden Tagen tritt die neue EU-Datenschutzgrundverordnung in Kraft. Die Persönlichkeitsrechte und die Privatsphäre eines jeden Einzelnen zu wahren ist uns sehr wichtig. Sie haben uns personenbezogene Daten für den Versand unserer Einladungen zur Verfügung gestellt. Daher besteht für Sie die Möglichkeit eines jederzeitigen Widerrufs.
Sollten Sie die Einladungen nicht mehr erhalten wollen, können Sie sich über unten genannten Link mit Ihrer bei uns hinterlegten Email-Adresse abmelden. Sollte dieser Widerruf nicht erfolgen, gehen wir davon aus, dass diese Einwilligung auch für die Systematik der DSGVO gilt. (Datenschutzhinweis: Gemäß Art. 7 DSGVO kann die Einwilligung selbstverständlich jederzeit nach dem 25. Mai 2018 zurückgezogen werden.)
In the past you have received invitations by the Artist Collective SCHAUM. In the coming days the new european data protection law comes into force. Maintaining each person's privacy and privacy is very important to us. Since we process personal data that you have provided us with for the sending of information, you have the option of revocation at any time.
If you no longer wish to receive any mailings, simply use the provided link below. If this revocation does not occur, we assume that this consent also applies to the system of the GDPR. (Data protection notice: According to Art. 7 GDPR, the consent can of course also be withdrawn at any time after May 25, 2018.